Global politicians are entitled to many benefits, and one of them is getting a specialized car for your travels. It doesn't matter if these cars are for ceremonial purposes or official duties. These vehicles are not your regular machines, but they are specially built to offer protection to the world leaders from any attack.
Here is a list of the top official and ceremonial cars that world leaders use. Check out below.
BMW 7 Series 
The Australian Prime Minister Scott Morrison rides in a BMW 7 Series limousine during his official duties. The car was first acquired in 2014, and was mainly used to transport significant persons holding high ranks from other countries to a G20 summit in Brisbane.
However, after the event,  the government authorized the prime minister to use the car in his official duties. Moreover, the vehicle's doors and windows are bulletproof. And its floor is armored such that it can withstand a roadside bomb.
Hongqi L5
It is the most expensive car in China, and it is an official state car. Hongqi L5 is a big car with a height of 1.5meters, length 5.55meters, and 3.4 meters as the wheelbase. Plus, the vehicle is quite heavy and weighs  3150 kilograms.
In addition to that, the car's engine is a 6.4 liter V12, while the wheels use a six-speed automatic transmitter.
Mercedes S-Class Limousine
It is a custom-made vehicle fitted with additional security features, thus making it different from the standard-length car. It also has a strong metal cover for extra protection from gunshots and other missiles.
Therefore, the machine also has an internal fire extinguisher and an engine of 5.5 liter V12 bi-turbo. Furthermore, the car comes with run-flat tires.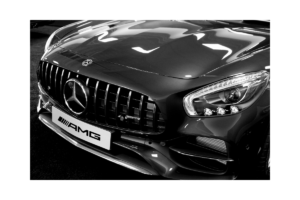 Mercedes-Benz S600 (W221) Pullman Guard
This vehicle is designed to meet the highest safety standards and can even withstand a grenade attacks. Consequently, the Mercedes-Benz S600 (W221) Pullman Guard is specially built with titanium alloy.  Thus the car is much heavier than the ordinary model of the Pullman because of its thick armoring.
Furthermore, chemical attacks cannot damage the car since the inside part is completely isolated from the outer part.  And it is also fitted with a rear security camera to prevent ambushes from behind.
In addition, the car is luxurious with an incorporated entertainment system like the TV and a music system.
Jaguar XJ Sentinel
The United Kingdom prime minister travels in his armored  Jaguar XJ Sentinel vehicle. The car can withstand sniper fire due to its bulletproof windows. However, its rear windows don't open, but the driver can still communicate with someone outside using an intercom.
Jaguar XJ Sentinel uses a 5.0-liter V8 engine. And has a hi-tech design with improved performance and an attractive crafted cabin that offers a high level of security to the government, security firms, and private individuals. What's more, it has run-flat tyres and an oxygen support system.
FORD FUSION HYBRID
The Brazilian president JAIR BOLSONARO  uses a specially built and armored Ford Fusion Hybrid vehicle. He uses it for official state responsibilities and daily commute hence making it popularly known as the state car.  However, the car comes with a V6 engine that does 325hp at 5500rpm and a 2.7 Ecoboost Turbocharge.
Besides that, it also comes with a gear speed of 6, enabling it to smoothly shift through a seamless continuously variable transmission (CVT) system.
CADILLAC LIMOUSINE
The former United States president DONALD TRUMP  used a specially built armored Cadillac limousine. However, the car's specifications are not publicly known since the car's details were kept secret by the state. However,  the United States Secret Service supervised the building of the Cadillac Limousine.
AUDI A8 L SECURITY
Angela Merkel, the German Chancellor, uses AUDI A8 L Security for her official daily commute. And the car is specially built and armored with all security features for protection in public.
AUDI A8 L SECURITY uses a W12 petrol engine. Therefore, it can withstand gunshots and roadside bombs.
PEUGEOT 5008
The Peugeot team had to build a Peugeot car for the French president Emmanuel Macron when he suggested that he wanted a Peugeot  5008 as his presidential car. The team made the car to fit the conditions of a states car,  and one which the president can use.
As a result, the car is bulletproof and has a blast-proof safe installed to keep the documents safe in case of an attack.
Toyota Century Convertible
Japan's head of state, Emperor Naruhito, rides in Toyota Century convertible limo. The car uses a hybrid power with a 5.0-liter V-12 engine. However, the vehicle is custom-made, and it is fitted with a convertible roof. The back seats recline and are equipped with a massage system.  And a woolen cloth furnishes the car's interiors.