Hollywood's history is full of patriotic films portraying heroes and soldiers who struggle, sacrifice, and fight for the country. While many get inspiration from such movies, others feel patriotic and hopeful all over again. This is the power of cinema, as it can stir up deep feelings of love for the country which many forget with time.
In this article, we have compiled a list of movies that are not only patriotic but amazing family films that you can enjoy watching with your children or friends over a cup of coffee and popcorn!
1) "Patriots Day" (2016)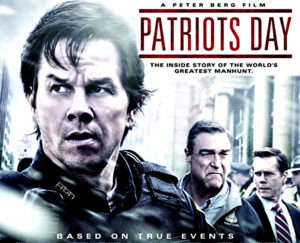 Directed by Peter Berg and starring Mark Wahlberg, 'Patriots Day' depicts the Boston Marathon bombing of 2013 and its consequences. This movie celebrates American brotherhood as Police and FBI join forces to hunt down the terrorists responsible! It's a true-life action film that delivers the message that, yes, we might be in danger, but we're never going to take it sitting down!
This patriotic film is a crime story that combines tragedy with courage and pays tribute to the heroes who step out during the unsettling times to help out fellow Americans!
2) "American Sniper" (2014)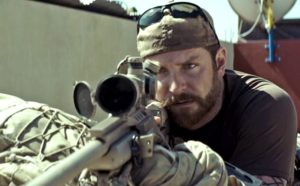 Number second on our list is the amazing war movie, "American Sniper" starring Bradley Cooper and directed by Clint Eastwood.  This film revolves around a Navy S.E.A.L.s sniper Chris Kyle who struggles on the battlefield as well as in his family life. Anyone who watches this movie will enjoy its captivating plot, powerful storyline, and incredible acting.
3) "Argo" (2012)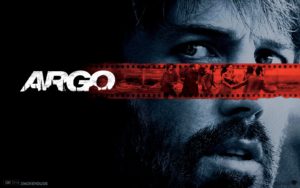 Hollywood rallied behind Ben Affleck's "Argo," and with good reason, because it factually documents one of the most impressive covert operations in U.S. history. Affleck has never really directed a drama like the one seen here. It's similar to his earlier thriller work, "Gone Baby Gone" and "The Town", but he makes this film work by focusing on the characters and the tension they face (and not on any sort of superfluous subplots).
4) "Captain America: The First Avenger" (2011)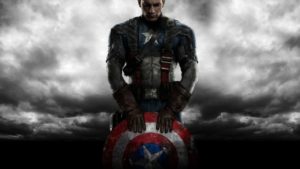 The best way to show why a country is special is to show that its people aren't afraid to stand up and fight to protect it. For its rousing story of patriotism and unending tenacity, and for perfectly showcasing why the United States was destined to become the greatest country in the world, "Captain America: The First Avenger" is the best patriotic film of the 2010s. Directed by Joe Johnston and starring Chris Evans, the movie is full of well-shot action scenes and adventure loved by kids and adults alike.
5) "Flags of Our Fathers" (2006)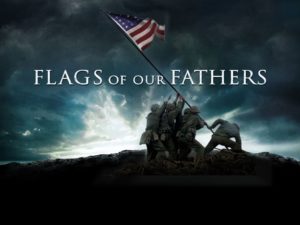 If you are a fan of war stories and patriotic soldiers then this film is a must-watch! "Flags of Our Fathers" and the Clint Eastwood-directed "Letters from Iwo Jima," which tell the story of the U.S. Flag Raising on Mt. Suribachi during the Battle of Iwo Jima, can be viewed as companion pieces; "Flags" shows us from a U.S perspective and "Letters" from the Japanese. Both take the theme of "war is hell" and try to subtly illustrate it in two very different ways.
6) "Miracle" (2004)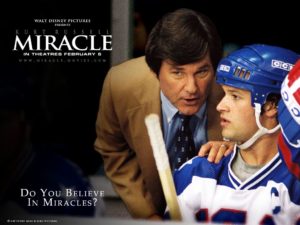 Every so often, a film is made that captures an important moment in time for generations to come. "Miracle" is one such film. For those of you who don't know, "Miracle" is about the 1980 U.S. men's ice hockey team's surprising gold medal win in the Winter Olympics; an event that has come to be known as the "miracle on ice." This film clears all doubts about American's determination and sheer conviction. It's an inspirational sports movie that will make you feel a sudden intense patriotic rush and grab the nearest American flag.  The cherry on the top is Kurt Russell's phenomenal acting which will hook the audience to the screen till the end!