Don't you just love musicals? I don't know about you, but there are soundtracks I often listen to. If you also have a thing for jazz hands and singing in the rain, you're going to love this list of the best movie musicals of all time.
Note that there are more amazing musicals than I could possibly mention. These are the ones that you simply must watch, even if you already have a few times.
Even if you're not a big fan of musicals, you have surely heard of these amazing classics that a lot of people still sing along to.
And here are they.
The best movie musicals of all time
Mamma Mia! (2008.)
Is there a fan of ABBA who doesn't love Mamma Mia? It's the musical everyone has heard for, and there's a good reason why. Mamma Mia is an amazing adventure, and this jukebox musical came to the big screens in 2008th as a film adaptation with the greatest living actress Meryl Streep in the lead role.
Chicago (2002)
What do you get when you mix two women, murder, a sleazy lawyer, fame, and publicity? An amazing musical if you ask Rob Marshall the director of Chicago, the dazzling tale of crime, fame, and punishment. The jazzy musical numbers such as "Cell Block Tango" still leave many of us breathless.
Moulin Rouge (2001)
Imagine bohemian Paris in the 19th century, a young writer and a cabaret actress involved in a secret romance and incredibly popular songs. That is the magic of Moulin Rouge where Ewan McGregor and Nicole Kidman keep us singing along to the famous hits of The Police, Elton John, and Madonna. What more do you need to know?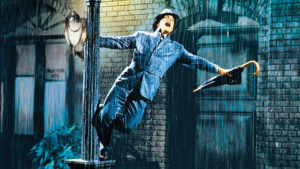 Singin' in the Rain (1954)
This heart-touching romantic comedy film is famous for the scene where Gene Kelly sings and dances with an umbrella and we hear the song from the title, and fall in love with this American classic. You're surely familiar with the scene I described, so watch the entire musical if you haven't already, because this classic definitely deserves its place on the list of the best movie musicals of all time.
Mary Poppins (1964)
Can you say supercalifragilisticexpialidocious? Try saying it along with Julie Andrews, the star of the legendary musical where we get a spoonful of fun lessons from a nanny with a flying umbrella. Surely you have heard about Mary Poppins, but have you seen the musical? See it again even if you have.
Grease (1978)
Maybe you're in the mood for an old-fashioned high school romance where John Travolta and Olivia Newton-Jhon dance along to the rhythms of "You're the one that I want", the song you'll immediately love if you don't yet. Dating looks fun on the big screen when we go back into 1978th and watch these lovebirds sing us their romantic tale.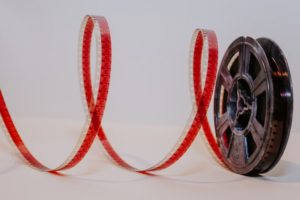 The Phantom of the Opera (2004)
Listen once again to the strange duet of a mysterious man and a beautiful lady in the legendary musical The Phantom of the Opera. "The music of the night" is the work of Andrew Lloyd Webber, and its film adaptation brings this powerful soundtrack and lavish costumes to the wider audience.
The Wizard of Oz (1939)
The search for brain, heart, and courage takes us "Somewhere Over the Rainbow" in this well-known musical that surely belongs on the list of the best movie musicals of all time. The Wizard of Oz is the thrilling adventure we all fondly remember, and it stands the test of time.
Willy Wonka & the Chocolate Factory (1971)
Getting the golden ticket to the chocolate factory must be exhilarating, but so is watching the timeless musical Willy Wonka & The Chocolate Factory. Whether you love the first version of this captivating flick or prefer Johnny Depp in the role of Willy Wonka, you can't resist watching this eccentric chocolatier teach you about pure imagination.
Into the Woods (2014)
The classic fairytales are mixed together and shown in a new light in the fantasy movie Into the Woods, where an incredible acting cast takes us on an adventure and amazes us with memorable performances. I mentioned Meryl Streep and Jhonny Depp, but if you ever thought that they never acted in the same movie, this musical is going to prove you wrong while you enjoy incredible music and captivating scenes.
Bohemian Rhapsody (2018)
Speaking of incredible music, are you a fan of Queen? Watch this story of the legendary rock band and Freddie Mercury on their rise to fame in the musical Bohemian Rhapsody. Who says that you can only hear jazz and pop music in musicals when there are rock and roll movies like this one?
Sweeney Todd: The Demon Barber of Fleet Street (2007)
Hearing rock and roll music in a musical might not be that unusual, but how about watching a horror musical? Tim Burton brings us Stephen Sondheim's story of a killer barber in a new way, where Johnny Depp and Helena Bonham Carter sign terrifying yet mesmerizing duets such as "A Little Priest". I highly recommend watching this incredible musical even to those who are not fans of scary stories because the golden trio brings something unrepeatable to one of the best movie musicals of all time.
La La Land (2016)
Let's not forget the charming romance of a jazz musician and an aspiring actress in a Hollywood classic La La Land. Who could say no to a movie starring Emma Stone and Ryan Gosling? Experience L.A. looking from the eyes of these two lovers and enjoy a spectacular soundtrack that stole the hearts of millions of fans across the globe and took its rightful place as a part of one of the best movie musicals of all time.
Dr. Horrible's Sing-Along Blog (2008)
On a more personal note, there is a lesser-known short movie musical that's available on Youtube starring Nathan Filion and Neil Patrick Harris, which I think deserves a place on a list of the best movie musicals of all time. It's simply unique and unpredictable yet somehow familiar, but you can find out on your own with just a few clicks, so trust me on this one, check it out and remind yourself of all the other amazing musicals that took their place in history and our hearts.