Mother's day is the 9th of May and rapidly approaching. What better way to show your mother you care than by creating a delicious breakfast for her?
Why Make An Effort On Mothers Day
Mothering Sunday is always a special day in the calendar as it is one day dedicated to celebrating everything mothers across America have done for their children.
Of course, it can be difficult to find the perfect gift year after year. That is why it is time to think outside the box and give your mother something personal. The perfect solution to show you care and start your day the right way is one of the following 5 delicious breakfast recipes.
Chocolate And Peanut Butter Pancake Cake!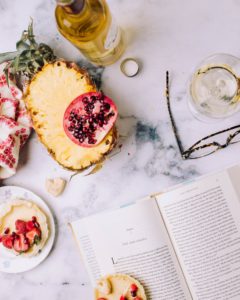 This is an indulgent delight that your mother would never treat herself to during the rest of the year. It is easy to make and everyone can help, making it a great family gift!
You will need:
Peanut Butter
Chocolate Spread
5 eggs
750ml milk
50g butter
250g flour
Mix the milk, butter, flour, and eggs to make a pancake batter. Make sure it is smooth before adding it to your crepe pan and cooking a thin pancake, flipping it halfway through.
Then repeat, until you have used all the batter. While you are cooking your helpers can spread chocolate spread and peanut butter on each one.  It is usually easier to do the peanut butter first.
Put the pancakes in a stack and sprinkle icing sugar on top, if you wish. Then cut the 'cake' into slices and serve with squirty cream.
Continental Option
The continental breakfast can make a nice change on your mother's special day. It is also very quick and easy to make if you have limited time.
Grab a tray, and a selection of croissants, pain au chocolat's, and pain au raisons. Add a glass of orange juice, a small bunch of flowers, and fresh coffee.
For the piece de resistance, serve your mother breakfast in bed.
Brie Pancakes And Crispy Bacon
This is another easy recipe and a slight twist on the traditional breakfast. You will need:
1 Pack streaky bacon
300g flour
1tsp baking powder
2 eggs
300ml milk
2tbsp olive oil
200g brie
A little cheddar
Start by putting your bacon under the grill and turning it to cook until crispy. You will want to keep it warm.
You can then mix the flour, baking powder, eggs, and milk in a bowl. It is best to use a whisk to get the desired effect. This is the pancake mix.
Put a little in the frying pan and once it is partially cooked add a few slices of the brie and a pinch of cheddar on top. Cook for 2-3 minutes before flipping and cooking for two minutes more.
Repeat until you have used up all your ingredients and then serve hot with your bacon.
Apple Pancakes With Cinnamon
You are going to need to make some more pancake batter!
That means mixing 300g flour with a teaspoon of bicarbonate of soda, 2 eggs, and 300ml of milk. Once whisked smooth you can add a handful of chopped or grated apples and cranberries.
You will now need to heat your pan and cook them slowly. That means adding a little batter and cooking for 2-3 minutes per side. When you have cooked them all they will be ready to serve.
To add the cinnamon you will want to mix 85g of butter with a teaspoon of cinnamon and two teaspoons of sugar. Melt this in a pan and drizzle over your pancakes.
Apricot Pancakes and Honey
The fifth recipe is also pancake-based. Mix the following ingredients to get your batter and cook the pancakes in a little oil for 2-3 minutes per side.
140g flour
1 egg
Pinch bicarbonate of soda
150ml milk
Dried apricots – diced
Once you have cooked the pancakes simply drizzle honey over them and serve with a smile.
Don't forget, this is just the food. Make sure your mother has her favorite drink to go with her mother's day breakfast.