In this day and age where the world is digital, one way to set your business apart from everyone's is to have strong international recognition. If there is a way you can reach multiple foreign markets, you can effortlessly build credibility for your brand.
There's no doubt language barrier can hamper your online presence. To remain on top of your game, communicating effectively in your target market's native language is critical. Instead of relying on your native language, it is high time you start thinking of translating your brand website to cater to the needs of a non-English speaking audience. And to make sure your content is tailored in the best way possible, you must hire a professional translating company.
Here are some of the benefits that your company will expect to receive following the assistance of a professional translation agency.
Global Access
Most professional translating companies have the experience, expertise, and resources to make your company website multilingual. They can transform the content of your company website seamlessly to help you tap into global markets. Thus, if you dream of taking your business global, translation companies are your best bet. The first step to taking your business global and gain a worldwide audience is seeking a translation service for your website.
SEO Services
SEO involves optimizing your business website to help search engines recognize it with ease. It also lets search engines know which countries or languages you're using and targeting. Although this sounds complex, it is just a question of minor processes and procedures.
To get your business website rank high in a foreign country, you would need to;
Use a URL that fits the conventions of your target area
Introduce language tags in the HTML coding to inform search engines of the language(s) you are interested in
Change the website content into your preferred language
Other approaches that you can use include hosting your website on a recognizable IP address. While building links related to your company website's regional resources. You can even find which search engines are most common in your area.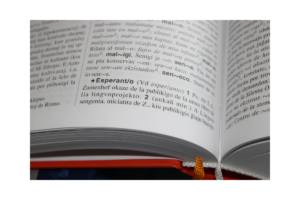 Valuable Marketing Resource
The availability and use of tailor-made content for your target audience can help market your brand. The more your potential customers spend time on your company website; the more your conversation rate will increase. Apart from your online brand profile, you should transform your marketing collateral needs into the local languages of foreign marketplaces. Besides, your brand will stay top in the minds of your target audience.
Social Media Outreach
Social media is a new trend businesses use to reach new customers and grow their brands. Some companies even use social media to pass messages to employees and business associates. Here are tips for making sure you address business partners or customers in their native language using social media.
Do your research to know which social platforms are prevalent in your target regions and the language you are looking to use. For example, China uses Renren more than Facebook.  Also, familiarize yourself with the strategies of posting on each social media platform.
While Facebook can absorb longer posts, Twitter is most appropriate for small posts, and Instagram is more photo-heavy. An excellent social media post has to be translated by a professional to reach the target audience in both a native and natural way.
Makes E-Commerce Easier to Navigate
A recent statistic showed that 40% of consumers would not purchase from online stores in foreign languages, so translation service is essential to catch foreign customers. E-commerce pages need to consider local conventions; you need to tweak your website to make it readable in a new language.
You may need to update various formatting skills like currency symbols, addresses, mobile numbers, and checkout carts. Finally, it would be best to change graphics to fit respective local conventions like capturing local landmarks in photos.
To this end, the process of translation services will help rewrite content on your website.
Better Customer Engagement 
Along with numerous benefits of translation services, it also enhances customer experience with regular and potential clients. By transforming your brand's content into other languages, you will easily catch the attention of foreign markets. Through seamlessly translated content, your business will engage your audience hustle-free.
Thus, if you are looking to develop your brand in a foreign market, you must seek the services of a professional translation service provider. A good translation service provider can re-create your website content into different languages and provide accurate and reliable translation services.
Final Thoughts
A multilingual company website adds credibility to your brand and helps give it wide recognition in foreign markets. Passing your messages with a native tongue also gives your customers a customized experience and boosts their conversion rate to help acquire global success. Therefore, you must step ahead of everyone by seeking translation services to transform your content to reach foreign markets effectively.