Whether you are looking to send money online domestically or abroad, there are a lot of options to choose from. While there are several ways to send money online, there is no single service that addresses all needs for online money transfer. Many banks provide wire transfers, but they can be more expensive. These financial institutions may also request a lot of information about the sender and receiver.
The major factors to consider when looking to send money online is where and to whom you are sending the money. With those in mind, we have compiled a list of the best ways you can send money online.
Instant Transfers: Zelle and Google Pay Send
Zelle and Google Pay Send provide online money transfer services that can take you just a couple of minutes to complete, offering a fast and convenient way to send and receive money. In contrast, sending money online through financial services such as PayPal and Venmo can take a few days to reflect on your bank account. However, the fund will already be on the app, but if you decide to send it to your bank account, it takes between 1 to 3 business days.
Zelle, on the other hand, is connected to most banks and allows you to send money, up to $2,500 within a few minutes, to your account. The major benefit of Zelle is that it is connected to most major banks and credit unions, allowing you to send or receive money quickly and easily. Also, Google Pay Send allows you to send money using an email address or phone and moving it instantly to your debit card.
International Transfers: OFX
When making an international transfer, you are generally confronted with an upfront fee and a foreign exchange margin. OFX is one of the cheapest platforms for international money transfers. The OFX doesn't charge you for transfer fees and doesn't have transfer limits to most major currencies. However, the service has a $150 transfer minimum.
The service lets you send money in 55 currencies to about 190 countries. The time of the transfer depends on the country you want to send the money to, but it generally takes 1 to 2 business days. Once you send money, you will get notifications so you can easily track your transfer's progress. The service has a fraud prevention technology that helps detect suspicious fraudulent activities and keep you from falling to fraudsters.
Most Versatile: PayPal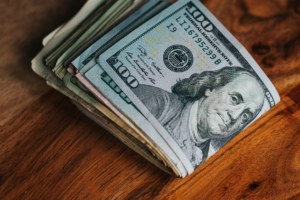 Not only can you use PayPal to send money, but you can also use it to shop online and set up an account that a lot of people can contribute to. You can send money for free through the PayPal balance or bank account. The service provides versions of its app for Android and iOS. The app takes just a few minutes to download and set up. You can send funds immediately to the receiver's PayPal account, and they can transfer it to their bank account as soon as the second day.
Another major benefit of PayPal is that if recipients don't link their bank account, they can use their PayPal balance to receive money instead. This is because PayPal is accepted as a mode of payment by most online merchants.
Secure Transfers: Wire Transfer
Wire transfer is the most secure way to send money because the transaction is done between two banks. Your personal information doesn't fall in the hands of a 3rd-party service. You can only send money to a receiver with a bank account, which means the identity of the receiver has been confirmed.
That said, you still need to be careful with wire transfers because there are still some scams involved. This can happen when scammers hack into your bank accounts to send money or when you are tricked into making wire funds to them. So, you still need to be careful to ensure you are sending money to the right person.
Extensive International Reach: Western Union
Western Union transacts in over 200 countries and 130 currencies. The limit for online international transfer starts with $10,000, though you can request a raise to the limit. However, the major drawback to this service is its fees, which start at $5 for regular delivery to select countries and currencies. The delivery period for this transaction is usually between 3 to 5 days.
Conclusion
There are way more options to get your money to your loved ones or business associate than sending cash or a check. They also present much cheaper and faster ways to send money. However, before choosing a way to send money online, compare the various options' fees and features. If you're sending money abroad, you are advised to also compare exchange rates.